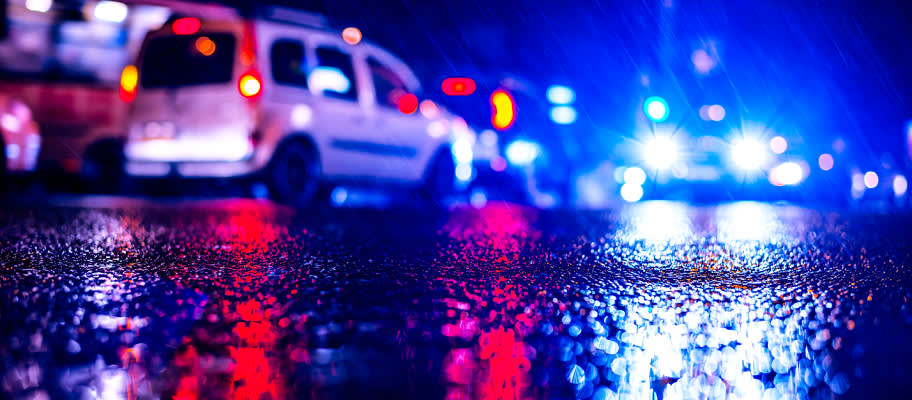 New Headlight Rule Should Enhance Road Safety
Feb. 24, 2022
To battle the US trend of increasing traffic fatalities, The National Highway Traffic Safety Administration (NHTSA) has issued its final ruling which will permit the use of adaptive driving beam headlights on new vehicles. These headlights have been commonplace throughout Europe for several years and use LED lamps that can focus beams on darkness in a driver's lane and areas along the side of the road and lower density light beams toward oncoming traffic. They are directed by camera sensors and according to officials, these changes will "improve safety of pedestrians and bicyclists by making them more visible at night and will help prevent crashes by better illuminating animals and objects along the road."
The lights will first be available in luxury vehicles but will quickly spread to more affordable options as the price of the technology drops. Audi already offers these lights on US models, but to date, they have not been authorized for use according to safety rules and regulations. The company is currently comparing its technology to NHTSA standards for compliance.
The light technology works through the utilization of an array of light-emitting diodes with the ability to adjust beam focus, unlike current headlights which direct high beams everywhere. According to Guidehouse Research principal mobility analyst Sam Abuelsamid, "You have the ability to basically create a light pattern on the fly that is optimized for real-time conditions. You can cast the light where it's needed most."
These changes will also aid partially automated driver-assist system vehicles to maintain their lane and avoid objects on the side of the road. These implementations are taking place a year and a half ahead of schedule based upon the bipartisan infrastructure law passed by Congress last year. Historically, NHTSA has moved at a slow pace when implementing safety measures mandated by Congress. A 2021 review conducted by the Associated Press revealed NHTSA's rule-making activities are behind schedule by years for over 13 auto safety rules. The agency has been without a Senate confirmed administrator since the beginning of 2017. President Biden's nominee, Steven Cliff, a former California air quality regulator, is currently awaiting confirmation by the Senate.
Before the new regulation, advances in lighting technology have improved nighttime driving for many, but the use of brighter lights sitting higher on sport utility vehicles and trucks has caused critics to voice concern that the lights on newer vehicles are overpoweringly intense. From the 1950s through the 1980s, sealed-beam headlights were used and offered subpar light output. Halogen lights with tungsten filaments were introduced in the late 1980s/early 1990s offering high-intensity discharge lights that cast a bright glow, approximating daylight, first appeared in the late 1990s to early 2000s. LED lights gained popularity in the 2010s due to their increased lifespan, efficient energy consumption and the new normal "modern look." According to a reported survey conducted by NHTSA in 2001, about 30 percent of respondents revealed that they had experienced "disturbing" nighttime headlight glare from oncoming traffic or by headlights in their review mirrors. 11 percent of these individuals reporting disturbances were over the age of 65 and 45 percent were between the ages of 35 and 54.
Kendall Law Group has over 30 years of experience advocating for individuals who have been seriously injured in motor vehicle collisions. If you have been injured in a collision, you may be able to recover compensation. Contact Kendall Law Group for a free case evaluation with an experienced, compassionate attorney at (816) 531-3100, or sign up here.